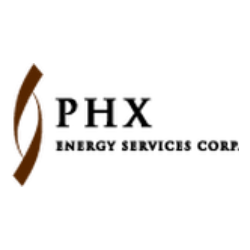 PHX Energy Services Corp.
PHX Energy Services Corp.
PHX Energy Services Corp. is committed to delivering shareholder value through our passion for providing unmatched solutions to oil and gas producers. We do this through our directional drilling division, Phoenix Technology Services, and our EDR division, Stream Services. Driven by our clients' drilling needs, we continually strive to develop leading edge services and technologies that create drilling efficiencies, cost savings and bottom line value for our clients.
Since 1995, we have maintained a growth oriented strategy while responsibly managing our balance sheet to create competitive operational and financial results.
PHX Energy Services employs talented personnel worldwide lead by an executive team who possess a range of rich experience. This team continues to drive our growth and further secure our position as a trusted leader within the drilling industry.
​
PHX Energy Services Corp. trades on the TSX as PHX Energy Services Corp (TSX: PHX)
Nature of Business
Oilfield Services, Directional Drilling, MWD, LWD