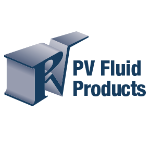 PV Fluid Products
PV Fluid Products was formed in 1993 to provide the oil and gas industry with a range of downhole motor power sections and services that improve drilling performance in directional and horizontal wells. We are focused on providing our customers the world's best power sections, based on our commitment to quality, performance, reliability, and service.
PV AT A GLANCE
PV Fluid Products focuses exclusively on the design, manufacture, supply and support of innovative and high performance downhole motor power sections used in drilling directional and horizontal wells. We serve our customers from locations in Houston (USA), Calgary (Canada), Nisku (Canada), Macclesfield (UK), and Wolfenbuttel (Germany).
LOCAL LOGISTICS SERVICE
For customers in the Houston and Nisku areas, PV's vehicle fleet provides around-the-clock pickup and delivery service to transport power sections, rotors, stators and relines.
Nature of Business
Directional Drilling