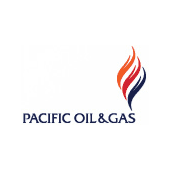 Pacific Oil & Gas
Pacific Oil & Gas is an independent energy resources development company focused on helping meet the increasing energy requirements of growing Asian economies. We invest, develop, build, own and operate innovative and cost-competitive projects throughout the energy supply chain, while maintaining constant attention to our role as a responsible corporate citizen.
In the upstream sector, our activities are concentrated on exploration, development and production of oil and gas on and around the island of Sumatra, Indonesia. Our midstream and downstream operations include the development of LNG receiving terminals and large-scale Combined Cycle Gas Turbine (CCGT) power plants in China.
We are also constantly evaluating other projects and technologies to help communities solve their energy needs, including coal, coal bed methane and renewable energy.
Although we are less than a decade old, we are ambitious and rapidly growing. In just seven years, we have successfully established key projects in Indonesia and China. We have forged strong partnerships with some of Asia's most important and dynamic players in the energy business, and we have become one of only two foreign-owned companies to be allowed to invest in LNG receiving terminals in China.
Nature of Business
E&P (Exploration and Production)