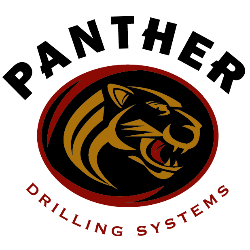 Panther Drilling Systems
Panther's management team has over 200 years of combined experience in the oilfield service industry. We understand and appreciate the financial responsibility that goes along with performance at the well site. When it comes down to it, Panther will not send a product out our doors without 100% confidence in its upcoming performance.
Thank you for your consideration of Panther Drilling Systems. The management team of Panther enjoys long lasting relationships with our clients, built on trust and respect, and we look forward to a future with your company.
Panther Drilling Systems is driven to exceeding industry and regulatory health, safety, and environmental standards.
Panther views compliance with local, state, and federal health and safety regulations as a responsibility rather than a requirement.
Panther's vision is to be held in the highest opinion for execution at the well-site. This execution starts with safety and that is why Panther's first priority is SAFETY.
At Panther Drilling Systems, we foster a culture that ensures the safety of our employees is of the highest priority. We accomplish this by ZERO-ing in on safety…" -Angela Porter, HSE Manager
• ZERO Injuries
• ZERO Accidents
• ZERO Incidents
• ZERO Tolerance
Nature of Business
Directional Drilling