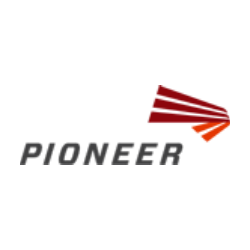 Pioneer Energy Services
Pioneer Energy Services provides land contract drilling services and production services to independent and major oil and gas exploration and production companies. Production services include well servicing, wireline, and coiled tubing services.
Founded in 1968, Pioneer operates a modern fleet of more than 24 top performing drilling rigs throughout onshore oil and gas producing regions of the United States and Colombia. Pioneer production services are supported by 100 well-servicing rigs, more than 100 cased-hole, open-hole and offshore wireline units, and a range of advanced coiled tubing units.
Nature of Business
Drilling Services, Production Services