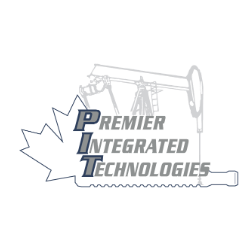 Premier Integrated Technologies
@premierintegratedtechnologies
Premier Integrated Technologies
Who We Are
Premier Integrated Technologies is a 25 year service company focused on well optimization products and services in the Canadian market, as well as internationally. We offer our clients cutting-edge optimization equipment to cover your well enhancement needs. We are proud well optimization experts with a focus on customer driven solutions and service.
What We Do
We offer local field expertise, fit-for-purpose equipment and cost-effective solutions for completion, workover, and production optimization applications. We are an industry leader in the design and operation specifically plunger lift, and cloud based fluid level technologies.
Why We Do It
We exist to create and deliver the best optimization service to enhance your wells. With a focus on delivering premium quality solutions, in-house engineering for the most demanding environments, and industry-leading design, we differentiate ourselves by going a step beyond.
Nature of Business
Manufacturing and Fabrication, Oilfield Services, Well Services, Production Equipment, Oilfield Equipment
Annual Revenue
$10MM-100MM