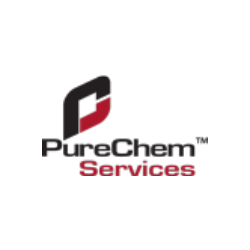 PureChem Services
Mission Statement
Designing specialized production, stimulation and fracturing chemicals for oil and gas operators,
helping them to improve their bottom line.
PureChem Services
PureChem Services is a key player in designing chemical solutions that enhance the customers' competitive advantage. PureChem Services continues to invest heavily in the research and development of patented and proprietary solutions to meet the ever growing challenges of oil and gas production. We strive to build strong client partnerships by working together to give the customer the solutions they are looking for to achieve that competitive edge.
Nature of Business
Chemicals, Production Chemicals