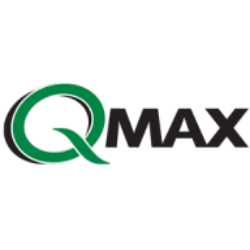 QMax Solutions
QMax offers a complete line of fluids solutions for land, HTHP, horizontal, offshore, and critical service applications globally.
Solutions for onshore and offshore upstream oil and gas companies globally, including:
- Drilling & Completion Fluids
- Solids Control & Waste Management
- Wellbore Cleanup
- Engineering Software
- Technical Testing & Analysis Services
With a global network of fluids laboratories and experience drilling over 200,000 wells globally, we provide innovative products and exceptional service, enabling our customers to optimize drilling efficiencies and performance.
Solutions and Services
QMax delivers total fluids solutions with the industry's most flexible and effective drilling solutions and services, providing optimum results for YOUR well. We commit to a unique and customized approach for each customer's well, and our unmatched service quality makes us the preferred choice for total fluids solutions.
Global Operations
QMax provides local solutions for local drilling needs. Our resume managing operations across the globe spans decades, and with global strategic locations and experience drilling more than 200,000 wells, QMax is fully equipped to service your unique well in any environment.
Contact Us
Our relationships significantly contribute to our customers' overall success and satisfaction. We commit to achieving excellence and prioritizing world-class customer service. Contact our team to be a part of the QMax experience and see first-hand how our customized solutions can reduce costs and improve drilling performance.
Nature of Business
Drilling Services