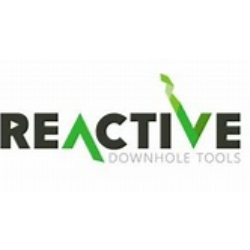 Reactive Downhole Tools
Reactive Downhole Tools isn't just a well-established provider of high performance swellable rubber technology.
By building on our past success and continually and strategically investing in our facilities and infrastructure, we've evolved to offer bespoke open, or cased hole completion systems.
Our dedication to providing our global customer base with quick turnaround solutions extends across the entire wellbore. Reactive can provide bespoke, fit for purpose solutions and rapidly convert concept to completion.
Selecting equipment from a catalogue isn't the answer for achieving optimum performance. That's why we don't compromise: we'll design, deliver and implement the right solution in the right time. We're Reactive by Nature.
To discover the full benefits of working with an experienced and dynamic company like us, get in touch with our professional and highly motivated clan.
Nature of Business
Downhole Tools