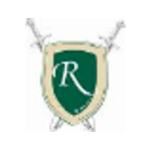 Riverbend Oil & Gas, L.L.C.
Riverbend Oil & Gas, L.L.C.
Riverbend is an acquirer of non-operated working interests, minerals (and producing royalty interests), and overriding royalty interests in the Lower 48 states of the U.S. Additionally, we are a participant in drilling opportunities generated by other operators and also invest in ongoing operating entities in the energy space (E&P, midstream and service) as equity investors.
Based in Houston, Texas, the Riverbend team combines extensive interdisciplinary expertise (of over 100 years) in energy (E&P, midstream, private equity) company engineering, operations, accounting and finance. With expertise extending to all the major basins in the U.S., the Riverbend team has a broad network of relationships (partners, vendors, service providers, consultants, investors) necessary to execute.
Riverbend's mission in the marketplace is to be a competitive buyer and value added partner in the energy space whereby we are a partner and/or buyer of choice by exhibiting reliability and responsiveness, strong ethics and fair deal making.
Nature of Business
Investment firm