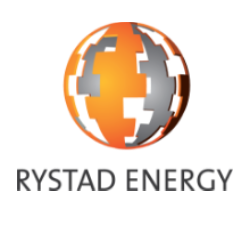 Rystad Energy
Independent energy research and business intelligence company providing data, analytics and consultancy services to clients exposed to the energy industry across the globe.
We offer global and regional data, analytics and advisory services tailored specifically for in-depth analysis of the energy industry and several key sub-segments – Oil & Gas, Commodity Markets, Supply Chain, Renewables & Power and Energy Transition. The high consistency of data is a result of our systematic research, which involves combining publicly available information with Rystad Energy's own professional estimates and models. At the core of everything we do is bottom-up data, gathered by our analysts from company reports, investor presentations, press releases and government agencies, as well as public institutions such as IEA, OPEC, USGS and NPD.
We complete more than 1,000 data updates on a daily basis. Over 1,000 companies are tracked continuously, with all sourced data converted to the same level and definition within our products to ensure consistency. The bottom-up data is verified by top-down benchmarks, with minimal deviation allowed.
Clients benefit from this approach by subscribing to our data and analytics solutions and/or by utilizing our industry experts in collaborative advisory projects. On the following pages, you can learn more about what we can offer throughout various solutions and areas of expertise.
Nature of Business
Market Research