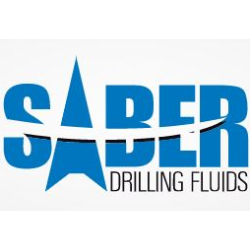 Saber Drilling Fluids
Teaming up with you to reach your goals
Saber Drilling Fluids will work side-by-side with you to achieve the best results possible on every well. That means being there when you need us, day or night. We know when you win, so do we.
Our combined 100+ years' experience across the U.S. has shown us that attention to detail of drilling fluids systems and strategy, combined with quality products and engineering keeps our clients drilling, leading to fewer days per well and lowering drilling costs.
Saber Drilling Fluids has a full line of drilling fluid chemicals, specialty products and services designed for your varying drilling needs.
These services include:
- Fluids Programming
- Hydraulic Analysis
- Lab Analysis
- Experienced Mud Engineering
- Fluids Product Development
Nature of Business
Laboratory Services, Drilling Products