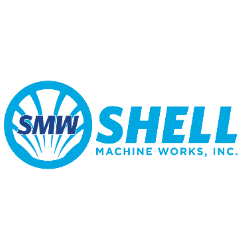 Shell Machine Works
Founded by Kenneth Shell in 1958, Shell Machine Works is a well-known and respected Corpus Christi fabricator in both the oil and gas and agricultural industries, producing both standard and customized products.
From its humble beginnings as a small family-owned shop with only six machines, the business has grown into a 20,000-square-foot state-of-the-art, climate controlled facility with nearly two dozen employees and more than 50 machines, including a robotic cell with sub-spindle lathe for high volume production.
SMW remains family-owned and operated to this day with Kenneth's son, David, and his wife Lonnie at the helm after purchasing the business in 1996.
It is the goal of Shell Machine Works be a world class manufacturer of metal and composite materials with a commitment always to be:
The preferred supplier to its customers
The preferred employer to its employees
A worthy community partner by providing careers and contributing to the economic success of the Texas Coastal Bend
Nature of Business
Manufacturing and Fabrication