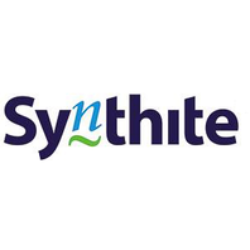 Synthite
Synthite is the world's largest manufacturer and exporter of Spice Oleoresins and Essential Oils. We are a multi-award winning corporate with interests in Bio Ingredients, Spice, Farm Tech, Hospitality and Realty. Our flagship company, Synthite Industries Ltd., has a portfolio of over 500 products that focus on plant-derived ingredients for flavor and fragrance solutions.
Synthite was among the first in India to enter into Spice Oleoresin production. From that pioneering start in 1972, it has grown into one of the world's most trusted ingredient solutions provider today, with a turnover of USD 220 million, 3000 employees, and over 35% of the global market share to our credit. Synthite® refuses to compromise on quality, making it the preferred choice of its clientele in over 70 countries.
We at Synthite believe that our greatest strength lies in our people. We aim to respect, inspire, challenge and partner our employees.
Not only do we help them grow professionally, and create a stimulating environment that brings out their best, but we also stress on a culture of good business ethics.
At Synthite, we understand natural products better than most people. We apply this knowledge to create a broad range of specialised, reliable ingredients and solutions that give our clients a razor-sharp competitive edge.
Our Vision
"By consistently delivering the ingredients of success for the most exciting food, health and fragrance solutions, we will be the partner of choice to our clients worldwide."​
Our Mission
- Sustainable Growth: Grow smart, grow fast, grow together
- Innovation: Operational excellence powered by innovation
- Customer Service: Cultivate customers, care more
- Enhance Value: For all stakeholders
- Making it a great place to work: Winning people through collaboration
Nature of Business
Chemicals