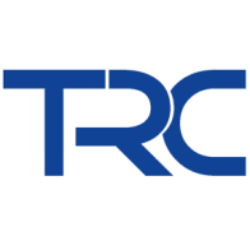 TRC CORP.
Thames River Chemicals (TRC) is your prime destination for agricultural and feed products, hydrocarbon, resins, and production chemistry. At TRC, we strive to be the bridge between all stakeholders to deliver innovation, quality products, and operational excellence.
With a value proposition that is focused on sustainable solutions that offer fair value to our customers, suppliers, and employees. TRC utilizes time tested process manufacturing practices in order to protect the environment and communities that surround us. TRC's compliance with community and regulatory requirements is passed on to our customers and suppliers in the form of a solid and credible brand you can count on for the long haul.
We create added value for customers and suppliers with our market knowledge, technical expertise, outstanding customer service, and logistics expertise. As a premier and experienced chemical company, we know what it takes to not only deliver on our promises all the while staying up to date in an ever-changing environment.
Starting in 2006 as a family owned and operated business we now have over 40 employees dedicated to satisfying our suppliers and customers with the highest level of service. Through our dedication and individualized approach, we help our customers and suppliers achieve profitable growth and develop
solutions that meet the needs of the marketplace.
Our markets include, but are not limited to:
* Coatings, adhesives, sealants, and elastomers (CASE)
* Industrial and institutional formulations
* Oil and gas
* Personal care
* Rubber and plastics products
* Animal feed
* Agriculture products
* Solvents
* Water treatment
The recent addition of THE RESIN Corp now has TRC in a position to manufacture specialty blends for the adhesives market as well as putting TRC on the path to a full-service chemical company.
As a member of RDC, we are committed to supplying our products in a safe and environmentally responsible manner.
TRC: your partner in chemistry.
Nature of Business
Chemicals, Agricultural products