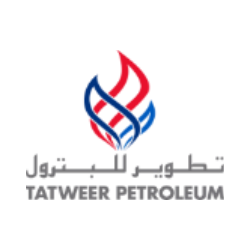 Tatweer Petroleum
In December 2009, Tatweer Petroleum assumed responsibility for the stewardship and redevelopment of the Bahrain Field. The Company's primary goal is to increase the production of oil and the availability of gas to meet the future energy demands of the Kingdom of Bahrain.
Tatweer Petroleum brings together the unique experience, knowledge and expertise of its partners. The Bahrain Field Redevelopment Project is a joint venture between NOGA holding, Occidental Petroleum Corporation, and Mubadala Development Company. This project was officially decreed in law by Royal Decree number 24 on 21 June 2009, entitled 'The Development and Production Sharing Agreement (DPSA)' between the joint venture partners.
The Company utilizes the latest enhanced oil recovery technologies to implement its mission to develop the Bahrain Field in order to maximize value for stakeholders, and contribute to the growth of Bahrain's economy. This will support the vision of Tatweer Petroleum to energize the Kingdom's economic growth and social prosperity.
Tatweer is committed to the highest standards of health, safety and environmental protection, and the development of Bahraini nationals. With a substantial investment of billions of dollars over the next 20 years, Tatweer aims to unlock the potential of the Bahrain Field, tripling oil production and doubling gas delivery capacity.
Nature of Business
E&P (Exploration and Production)