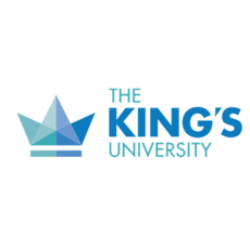 The King's University
The King's University is a Canadian Christian university located in Edmonton, Alberta. The university serves students and communities across Alberta, Western Canada, and internationally.
King's is a place where professors and staff believe the world can be studied best when we acknowledge that it was created by and belongs to God. Come to campus and you'll see friendly, welcoming faces. We do our best to reflect the love and grace of Jesus Christ to all students.
Nature of Business
University/College