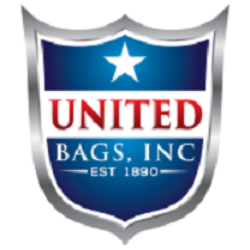 United Bags, Inc.
United Bags, Inc. has been a reliable leader in the bag business since 1890. That is over 119 years of experience to benefit you, the customer!
United Bags is a privately owned, customer driven American company with a worldwide reputation for exceptional quality and service. We are located in the heart of the United States in St. Louis, MO with over 300,000 sq ft of warehousing. This allows us to customize a stocking program that is just right for your company and allow just-in-time delivery. We continue to support the food, chemical, mining, agricultural and feed industries with quality products and excellence in customer service and support.
Today with the highest quality manufacturing facilities in the United States, Turkey, India, China and Mexico, United Bags remains the packaging source with flexibility to manufacture and supply all styles and types of industrial bags.
Our service is like no other. With our experienced sales team that works with you on-site to select the right product for your specific need and assist in technical expertise. You can always rely on a REAL PERSON to answer the phone when you call United Bags - expect professional, courteous, timely service...EVERYTIME!
We are United to find the right bag for your product!
Nature of Business
Packaging