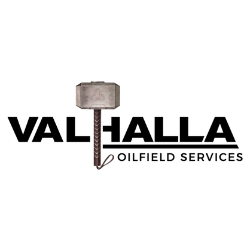 Valhalla Oilfield Services
@valhallaoilfieldservices
Valhalla Oilfield Services
Sales & Business Development
At a glance, Valhalla might look ordinary – a professional team, with backgrounds in Drilling, Completion, Well Construction and Subsea.
But rest assured, Valhalla is a company not quite like any other.
We only ask one simple question; what is best for our client and the well?
Advice & Technical Support
At the core, Valhalla is a service company that understand all aspects of your business.
We offer something more for our clients through different services based on broad experience.
Our main objective is to support the oil & gas industry, assisting our customers in reaching their goals through the highest quality advisory and support founded on near 30 years' experience.
Founded in 2016, with a base in South East Asia and Bryne, Norway.
Field Supervisor
Field Supervisor experience from several business lines and companies globally
100% HSE track record over 29 years
Well construction, Well Intervention, P&A, Fishing
Solid background and understanding of rig activities, well operation, hydraulics, cementing, well cleaning etc.
Broad offshore, shallow, deep-water and land operation incl. Geothermal
Worked in 20 + countries, culturally diverse and adapt easy
Valid OPITO BOSIET CA – EBS Offshore Survival and medical for work in most countries including Norway + +
Baker - Fishing School, Liner Hanger School, Drilling Hazard Mitigation - Level I and Level II, Sand Control & more
Nature of Business
Oilfield Rental and Supply, Oilfield Services, Trading and Supply