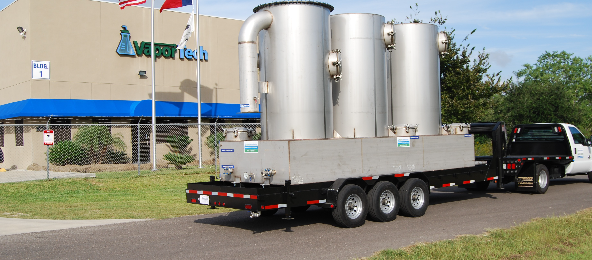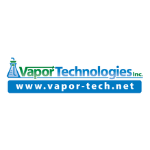 Vapor Technologies Inc.
We have been operating for over 20 years and our professional staff has extensive experience in the vapor control, petrochemical and chemical engineering fields. We began by developing one of the most advanced mobile liquid scrubber systems in the country. After only a few years, we had the largest rental fleet in North America. In fact, our systems have been in service at 90% of all major chemical and refinery installations around the country. Today, we have a large array of skid and trailer mounted rental vapor scrubber systems which are able to handle flow rates from 100 to over 6000 CFM.
Vapor Tech is a manufacturer of skid mounted systems. Unlike most companies, we manufacture units from steel, fiberglass and poly materials. Furthermore, we are able to manufacture not only small lab-scale systems, but very large skid mounted units. Additionally we design and manufacture carbon adsorption systems. Our new NOVAC systems do not require an on-site vacuum service. They can be filled and emptied on-site in a matter of minutes by the customer.
Nature of Business
Oilfield Rental and Supply