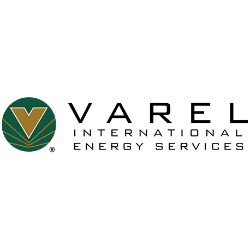 Varel International Energy Services
@varelinternationalenergyservices
Varel International Energy Services
Varel International Energy Services (VIES) is dedicated to providing drilling and downhole solutions to the oil & gas, mining, and industrial markets. Our proprietary design capabilities, efficient manufacturing, and global sales force uniquely position us to provide reliable solutions faster than anyone else.
We are a customer focused company with an innovative team conducting business in a responsible manner with a passion to win. With over 1,000 employees in major drilling markets throughout the world, VIES is ready to deliver the best energy solutions at a moment's notice.
VIES is comprised of three business units:
Varel Oil & Gas Drill Bits provides superior quality fixed cutter and roller cone drill bits to the oil and gas industries.
Varel Mining and Industrial offers the best in roller cone drill bits and rotary percussion tools to the mining and construction industries.
Downhole Products delivers premium casing and cementing accessories to the oil and gas industries.
With VIES as a partner you can focus on your goals because we've got the solutions.
Nature of Business
Downhole Tools