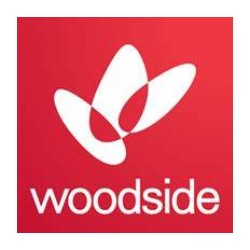 Woodside Energy
Woodside is the pioneer of the LNG industry in Australia and the largest Australian natural gas producer. We have a global portfolio and are recognised for our world-class capabilities as an integrated upstream supplier of energy.
We are delivering on our strategy, creating an integrated LNG production centre on the Burrup Peninsula. Building on more than 30 years of operations in Western Australia, we are progressing development of the Scarborough and Browse gas resources through our producing assets, the Woodside-operated Pluto LNG and North West Shelf (NWS) Project.
Our operated assets are renowned for their safety, reliability and efficiency and we have a strong track record in project development. As Australia's premier LNG operator, we produce 6% of global LNG supply.
Across our oil and gas portfolio, we have significant equity interests in high-quality development opportunities in Senegal (SNE), Myanmar, Canada (Kitimat) and Timor-Leste / Australia (Sunrise). We have a renewed exploration plan with a more focused and opportunistic approach across established, emerging and future growth hubs in Australia, Myanmar, Senegal, Gabon, Peru and Bulgaria.
Woodside demonstrates strong safety and environmental performance in all its operations. We are committed to upholding our values of integrity, respect, working sustainably, discipline, excellence and working together. Our success is driven by our people, and we aim to attract, develop and retain a diverse, high-performing workforce.
Nature of Business
E&P (Exploration and Production)