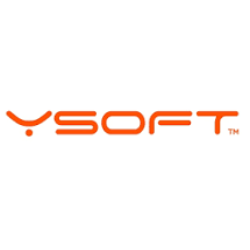 Y Soft
Y Soft is a globally operating company that enables businesses to run smarter with intelligent enterprise office solutions. Today, our integrated software and hardware solutions - the YSoft SafeQ platform - provide organizations the opportunity to become highly competitive through the use of efficient 2D and 3D print solutions, document capture capabilities and streamlined automated workflows.
Through YSoft Labs and Y Soft Ventures, our focus can remain at the forefront of advancing the world's most exciting technologies and cutting edge business solutions.
Y Soft was founded in the city of Brno, Czech Republic at a time when entrepreneurial incubators were nonexistent. Undeterred, a couple of like-minded students had a vision to develop a global Czech company.
Today, Y Soft employs more than 300 dedicated employees - 42 percent of whom specialize in R&D - with offices in 10 countries.
Y Soft products and services are utilized by Fortune 500 and small to medium-sized businesses alike. From financial, industrial manufacturers, insurance and service organizations, to hospitals, universities and government institutions, our solutions meet the needs of customers today, while we keep a constant eye on future innovations to meet their needs in the years ahead.
Y Soft has strategic, development and channel partnerships with the global manufacturers of multifunction devices (MFD), dealers, value-added resellers and other technology partners who are certified to sell, deploy and support Y Soft solutions.
Nature of Business
IT and Software