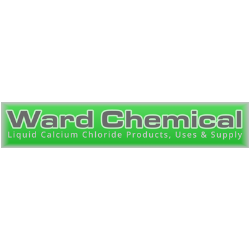 Ward Chemical Inc.
As one of North America's largest producers, Ward Chemical has become a trusted source for high quality and consistent analysis liquid calcium chloride. From our Calling Lake (Alberta, Canada) well site and our Villeneuve upgrader (Alberta, Canada), we supply standard and custom concentrations of premium calcium chloride and magnesium hydroxide to satisfied customers across North America.
Ward Chemical produces "Heavy Brine Plus", a modified calcium chloride (CaCl2) brine with densities ranging from 1370 – 1700 kg/m3. This economical solution can be custom made to suit your specific purpose for well completion control workovers and weighted brine up to 2200 kg/m3.
Whether your uses of calcium chloride include road dust control, base stabilization and road construction, odor or corrosion control, organic fertilizer, or any of the many other applications of this versatile substance, Ward Chemical delivers quality products. In fact, samples of calcium chloride are collected from every load we ship to ensure quality control.
If you have any questions or would like to learn more please feel free to call 780-436-4832 or visit our website at www.wardchem.ca to learn more about our highest quality calcium chloride brine and brine products!
Nature of Business
Chemicals, Oilfield Chemicals, Well Control