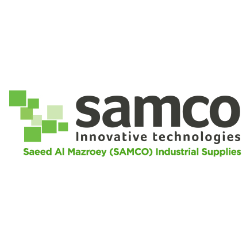 Samco Innovative Technologies
@samcoinnovativetechnologies
Samco Innovative Technologies
SAMCO is a commercial agency located in Abu Dhabi, UAE. We act as both a representative and a partner to establish your business within the UAE. Regardless of the setup you may choose, SAMCO can assist you throughout the process.
SAMCO was granted the commercial license CN-1176631 in 2012 to operate in in the United Arab Emirates. SAMCO is owned by Saeed Al-Mazroui, a UAE National and run by Rolv Flaaten, CEO. Together they created a business that will facilitate for foreign entities to establish a presence in the UAE.
Although SAMCO is a small company, we target to represent proven high quality technology from across the globe. Each one of our partner companies being leading specialist within their fields allows SAMCO to have a great deal of knowledge in connection to the Oil & Gas industry.
It is not easy to expand a business into an unfamiliar country but SAMCO can assist you throughout the process. Whether it is through an Agency agreement, L.L.C partnership or a branch set up, SAMCO can be the legal partner to help set you up right, but also a supportive partner who can guide companies in the right direction all the while doing business.
SAMCO's main focus of business has always been the Oil and Gas Industry. As technology continues to evolve, we are keen as a company to grow, following new trends and updates in the market– only to be able to deliver the best solutions to our customers.
Nature of Business
Downhole Tools