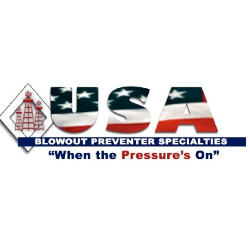 USA-BOPS, LLC
USA-BOPS, LLC was founded in the spring of 2009.
We are fully versed in providing quality parts and service to the oil and gas industry.
USA-BOPS maintains a complete inventory of quality BOP replacement parts.
USA-BOPS is proud to have been selected as the very first independent representative for WestCoast B.O.P. Products, Inc. We are their stocking agent for Oklahoma, Kansas, North Texas, Texas panhandle, and Arkansas. USA-BOPS offers "Same Day Shipment" on all stock items.
Nature of Business
Oilfield Equipment, Mechanical and Parts Services